Malaysian investor to invest in oil palm and corn plantations

Malaysian investor to invest in oil palm and corn plantations
id investor,gubernur,sawit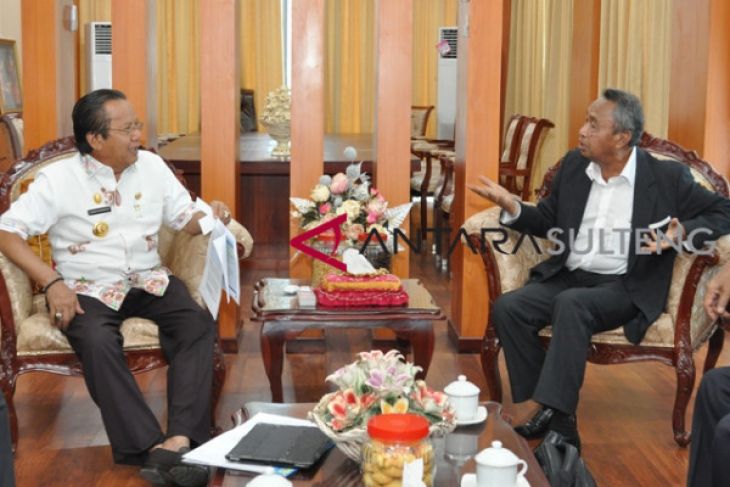 Central Sulawesi Governor Longki Djanggola (left) when he receives a Malaysian investor H. Hakim Khan (right) with PT Haris Mas Argo Utama who plans to invest in palm and corn commodity plantation sectors in Tojo Unauna Regency. (Photo: Humasprov)
Palu, C Sulawesi, (Antaranews Sulteng) - An Investor from Malaysia H. Hakim Khan said along with local company PT Haris Mas Argo Utama he would invest in oil palm and corn plantations in Central Sulawesi.
H. Hakim Khan and Chief Executive o f PT Haris Mas Argo Utama Raimond Hutagalung met with Governor Longki Djanggola to discuss the plan here on Friday.
Raimond said his company and the Malaysian partner want to build the plantations over a 40,000 hectares of land in the Bulan upland in the regency of Tojo Una-Una.
H. Hakim Khan said he appreciated the licensing service provided by the Central Sulawesi administration complete with guide book for investment potential.
Governor Longki Djanggola said he welcomed the investment plan saying he hopes that prospective investors are serious in their plan.
He said the licensing procedure both in the central government and in the regions has been simplified for the convenience of investors.
He said Central Sulawesi is one of five most convenient areas for investment in Indonesia, therefore, "we hope only for the seriousness of prospective investors." Pewarta : Adha Nadjemudin
Editor: Sukardi
COPYRIGHT © ANTARA 2018Source:
Antara Investasi Sulteng